Data Source User Guide
2022-02-04
So your Data Source's just arrived, how do you get it up and running?
Add a machine to your TrackMyMachines account
You should have an account set up at my-machine.shop (if not get in touch with support at support@trackmymachines.com)
Log in to your account on your phone

Scan the QR code on your Data Source

Scan the QR code on your Data Source

You'll be prompted for your machine name. Put it in and click "Create Machine"
Install the Data Source into your CNC Machine
WARNING: All installation tasks must be completed by an authorized, properly qualified and skilled person who:
Has read and understood the information presented here
Is aware of the possible dangers and acts accordingly
Is familiar with electrical machinery
Is trained and authorized to work on electrical machinery
Check the Data Source for any damage, if it is damaged contact support

Isolate CNC Machine

Screw the antenna onto the Retriever

Plug the bootlace ferrule of the positive side of the DC cable into the 24v supply in the back of your machine cabinet, there should be many available sockets.
Wondering which side is the positive terminal?
The positive terminal is the one with the black plastic fuse holder on it. The positive cable is also marked with a dashed white line.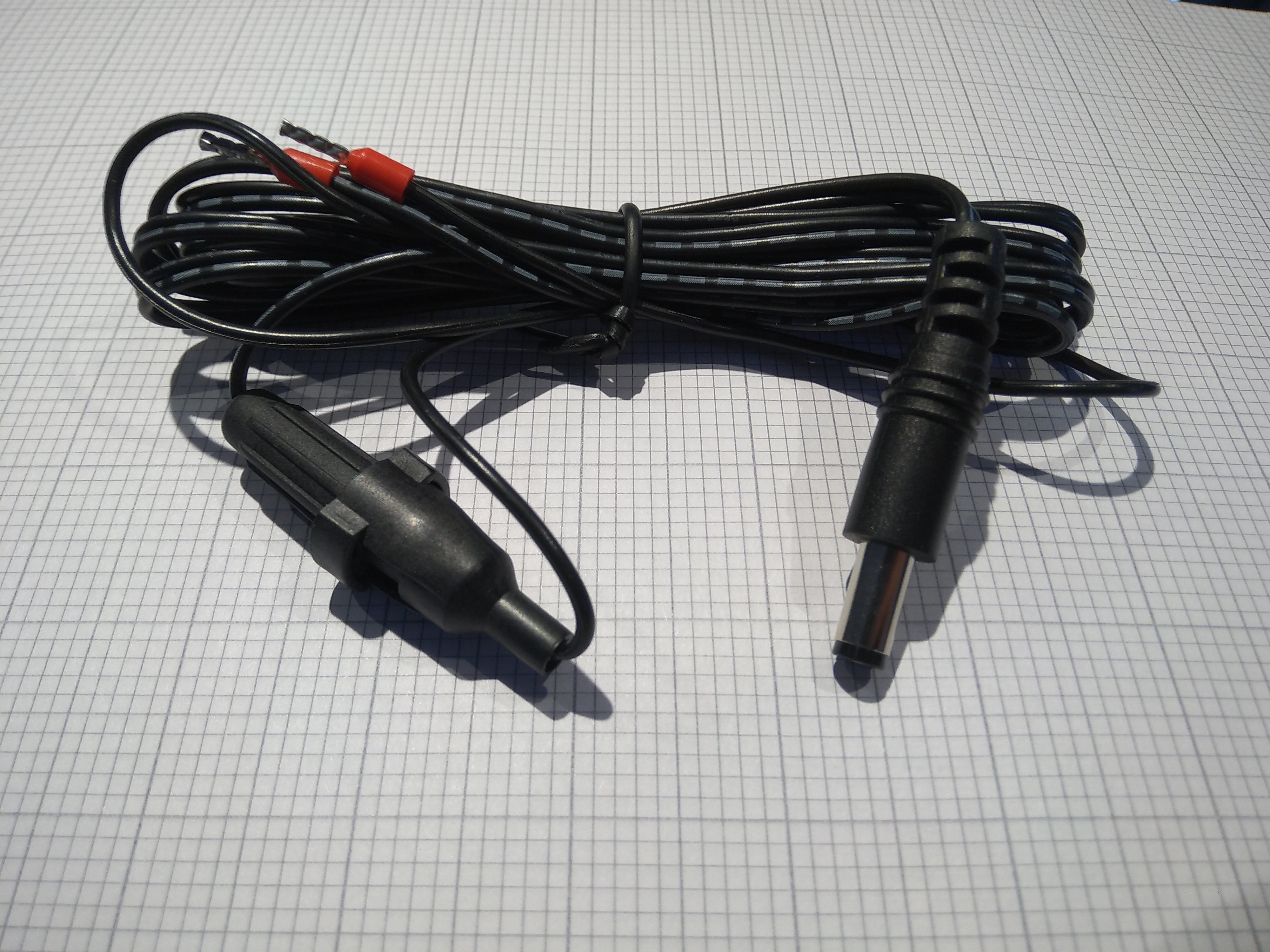 Plug the other terminal into the 0v or ground supply

Plug the DC Jack into the Data Source

Attach the Current Transducer around a single phase of your 3-phase spindle power supply

Current Transducer
Wondering where your spindle power supply is?
In the back of the machine cabinet, there will be a set of axis amplifiers for all the axes in the machine. The spindle amplifier is often labelled "SP" or "SP1"
Plug the Current Transducer into your Data Source in the 3.5mm jack closest to the antenna

Plug the current transducer into the front of your Data Source

Peel the backing off the velcro, attach it to the back of your Data Retriever and attach the Data Source somewhere the WiFi signals should get out (most likely near the fan outlets).

Close the machine cabinet

Turn the machine on
Add the Data Source to your WiFi network
Make sure your Data Source is on (one LED must be on, the other can be off, flashing or on)
Make sure your phone is connected to the WiFi network you want to connect the Data Source to
Make sure you're near the Data Source with your phone
Enter your WiFi password
Click CONFIRM
Wait for the Data Source to receive your WiFi credentials
Once the Data Source has your credentials and is connected to the WiFi, there should be one LED on and the other should be flashing
Once the Data Source connects to our server, the second LED should be on
You can confirm the Data Source is working when both LEDs are on and not flashing